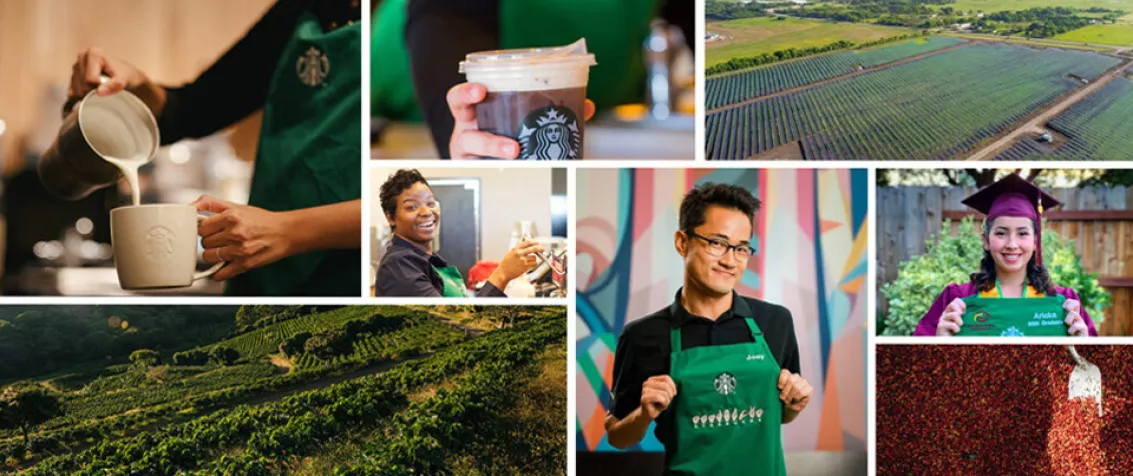 Creating Meaningful Opportunities and Strengthening Communities
How we impact the world around us really matters to us at Starbucks. Our goals have always gone beyond profit; we're focused on empowering people, promoting sustainability and being a different, better kind of business. We're committed to the belief that companies can, and should, do good whenever and wherever they can.
The Starbucks 19th annual Global Social Impact Report highlights our social and environmental projects in the region and the profound impact they've had on communities. Whether it's sourcing ethically grown and sustainably harvested coffee, creating job opportunities for disenfranchised and vulnerable groups, or introducing environmentally friendly practices in our stores, the report is an acknowledgement of our vision of a fair and green future for all. 
Nowadays, making that vision a reality is more important than ever. We may be in the midst of a global pandemic, but Starbucks can be relied on to provide much-needed normalcy, comfort and reassurance. Our stores are a welcome 'Third Place' for people across the region; a place where you feel safe, happy and relaxed, to interact and enjoy human connections. 
Our core beliefs haven't changed – we want to be a company that not only gives more, but also gives back. And that'll never change.